Past Events
Pitching Masterclass
Thursday 26 May 2022, 17:00-18:00
The first impression is crucial, so you must convince your opposite from the first encounter of yourself and the product. In the workshop, you will learn how to attract attention to get yourself, your product, and your company sold. You will learn how you can prepare for your next presentation, train your charismatic appearance and get to sell in a heartbeat – no matter if you meet an employee, investor, partner, or customer.
During this workshop you will learn: 
how to present your ideas with impact
how to make more contacts and get more customers
how to stand out from the crowd and get your customers 'on the hook'
how to build a stable and trustful business relationship right from the beginning
how to be a more authentic, confident, and flexible
how to motivate yourself without effort by getting rid of sales habits that hinder you so that you can start having fun while selling your products
Event Details: Time, Venue, Registration 
The event is open to the public and will take place online via zoom, from 17:00 to 18:00 (Athens time) / 11:00 to 12:00 (US time). Free registration and invitation to join the event here. 
Note: the event will be held in English."
Facilitators: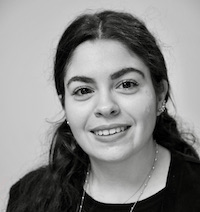 ---
SWOT Analysis
Thu 9 December 2021
This free workshop, the second in an ongoing series organized by B-Cube and Envolve Entrepreneurship, is devoted to the SWOT Analysis. A widely used strategic planning technique, SWOT helps companies identify strengths, weaknesses, opportunities, and threats to take their next business decision with less risk. 
During the workshop, you'll learn:  
how to use the simple yet powerful SWOT methodology to evaluate your company's footing and develop a strategic business plan
how to leverage strengths, convert weaknesses into opportunities, and neutralize threats to bolster your business
how to use SWOT analysis for personal and organizational growth and drive positive change in yourself and your organization.
Instructor: Konstantinos Kissas, Business Development and Operations Executive, Envolve Entrepreneurship
Event Details: Time, Venue, Registration 
The event is open to the public and will take place online, from 18:00 to 20:00 (Athens time) / 12:00 to 14:00 (US time)  
Free registration and invitation to join the event here. 
Note: the event will be held in English. 
About the Instructor: 
Konstantinos Kissas is a Business Development and Operations Executive at Envolve Entrepreneurship Greece. He is responsible for internal operations and financial reporting and for developing or leveraging existing relationships with businesses. In addition, he actively participates in the evaluation process of hundreds of business plans every year for the Envolve Award Greece, an annual interest-free funding startup competition. Prior to Envolve, he worked in the insurance sector, providing consulting services for life and non-life insurance products, and is a certified Insurance Agent by the Bank of Greece. Konstantinos holds an MBA degree from Athens University of Economics and Business. He also holds an International Master's Degree in Entrepreneurship from the University of Milano-Bicocca and a BSc in Economics from University of Thessaly. 
---
Customer Journey Map
Thu 25 November 2021
The first workshop organized by B-Cube and Envolve Entrepreneurship explains the basics of customer journey mapping and offers hand-on practice through interactive exercises.  
During the workshop, participants will learn:  
What a customer journey map is and why it is vital for a startup 

How to acquire information about their customers' lives, needs and interests as well as the challenges they face

How to understand the feelings and behaviors of their customers 

How to see the world through the customer's eyes and understand how they perceive services and how they feel at each stage of contact with the company 

How to be inspired by their customers and find new solutions that meet their hidden needs and expectations
About the Instructor: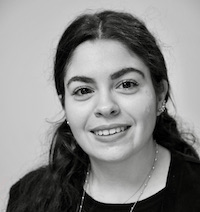 Agapi Kyriakopoulou is Marketing and Knowledge Dissemination Associate of Envolve Entrepreneurship in Greece, responsible for Envolve's communication and promotion in Greece, as well as exploring new business and educational opportunities for Envolve Entrepreneurship in Greece. 
Agapi also participates in the evaluation process of the Envolve Award Greece competition, reviewing hundreds of business plans. 
Before joining Envolve, she held marketing, digital marketing, business development, and event planning roles in the consulting, education, and healthcare industries. 
Agapi holds a bachelor's degree from the Department of Business Administration of the University of Piraeus and two minors in Marketing and Entrepreneurship Management from DEREE – The American College of Greece. Agapi has also participated in an International Consulting Program at the Virginia Commonwealth University, USA. 
---
B-Cube Launch Event
3 November 2021
About the Speakers
Danae Bezantakou CEO of Navigator Shipping Consultants and shareholder of KEFI S.A.  & MATILDA HOTEL on the island of Zakynthos. She was instrumental in creating the NAVIGATOR – THE SHIPPING DECISION MAKERS FORUM,  the oldest Greek shipping forum, which has fostered dialogue among stakeholders of the Greek and international maritime clusters annually since 2001.
She is the Concept Founder of Young Executives Shipping (YES) FORUM, a platform of open dialogue among principals, executives, managers, recent graduates and university students in the shipping and sea tourism sectors. She also serves as Secretary General of International Propeller Club (Port of Piraeus) and as President of iforU-Greek Mentoring Network, which empowers women entrepreneurs through mentoring and networking.  
Danae was appointed a European Young Leader in 2013 and Young Global Leader at the World Economic Forum in 2015. She represented Greece in the International Visitor Leadership Program of the US State Department in 2011 and in 2017. She is a founding member and the President of the Hellenic U.S. Alumni Association of State Department Programs. Her dedication to the growth of entrepreneurship led to her being selected a role model in the campaign  #makingithappen  organized by the U.S. Embassy to Greece. Danae regularly participates as a speaker at entrepreneurship events and shipping forums and as a judge or mentor in startup competitions and other.
Danae holds a B.S. in International Hospitality and Tourism Management from the University of Surrey.